There are 20 days left to start selling The Sandbox Lands!
The sandbox is a community-driven platform where creators can monetize voxel assets and gaming experiences.
What is the Land?
The Sandbox metaverse includes 166 464 Lands.
The metaverse comprises a map made up of three types of parcels:
The owner of the Land can:
host contests and events;
monetize digital assets and gaming experience;
play games that you or others create;
stake SAND (in-game token) to earn and customize digital assets;
vote in the metaverse governance.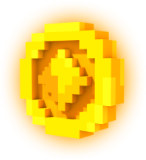 SAND is in-game ERC-20 standard tokenused at The Sandbox as an official currency for the purchase of digital assets and land.