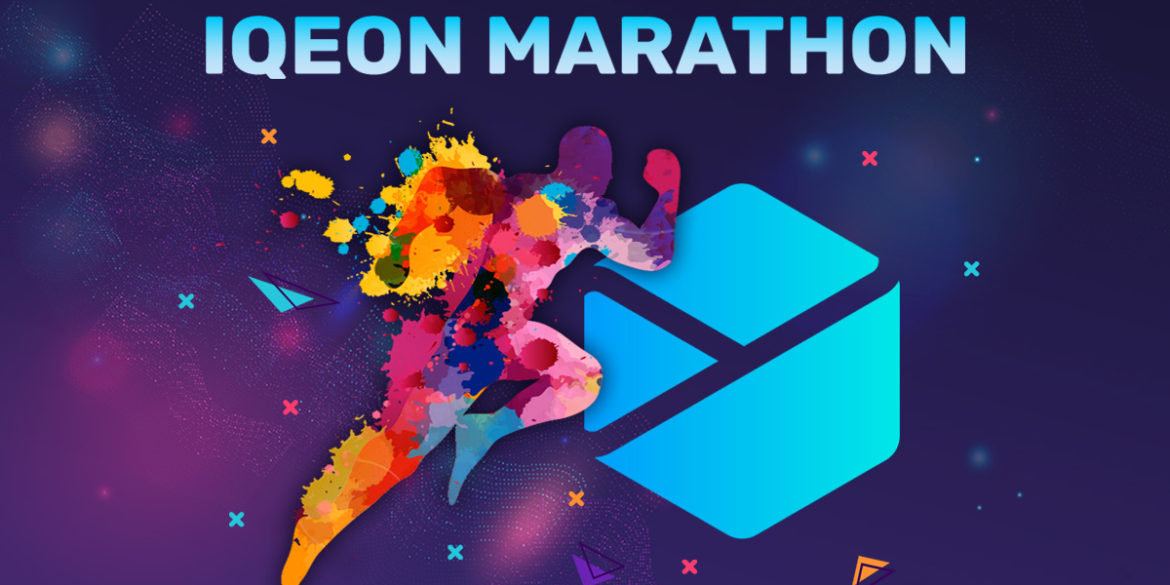 press release
The developers of IQeon.com PvP platform, which allows users to monetize their gaming achievements, are launching a large-scale IQeon Marathon contest with a prize pool of 900 IQN! The chance to win is very strong – 50 contestants will receive prizes!
IQeon Marathon is a combination of intellectual competition and sports excitement, a demonstration of knowledge in various fields, unity of mind and endurance. To participate, contestants need to answer logical questions, solve math problems and puzzles published in official IQeon communities every day, from April 6 to May 3.
IQeon Marathon will be held in 4 stages, each of which will last a week. The intellectual marathon will begin on Telegram, the second stage will be held simultaneously on Facebook and Vkontakte, then the marathoners will compete for the prize on Instagram and the finish line will be crossed on Twitter. You can join the intellectual race at any stage!
Obligatory conditions of the contest are subscription to official communities and registration on IQeon.com gaming platform. Marathon runners also need to fill out a personal profile by adding links to their social networks to personal accounts. This is necessary to check the results of the competition and determine the winners!
Those participants who stand 7 days of intellectual race will receive 5 IQN to the gaming account. Those who pass through the second and the third stages will get even more – 10 and 20 IQN, respectively. And the biggest prize of 50 IQN will go to the ten most erudite and persistent participants who will answer the questions during all 28 days.
50 winners will be announced on the IQeon.io website and in official communities on May 5!
Don`t miss the chance to show your erudition and compete for 900 IQN (1 IQN = ~ $1.26 at the time of writing) in the intellectual competition IQeon Marathon!